A complete range of lightening products created through the know-how of z.one concept research laboratories to offer a wide range of solutions for in-salon lightening and toning services.
LEARN MORE

about decologic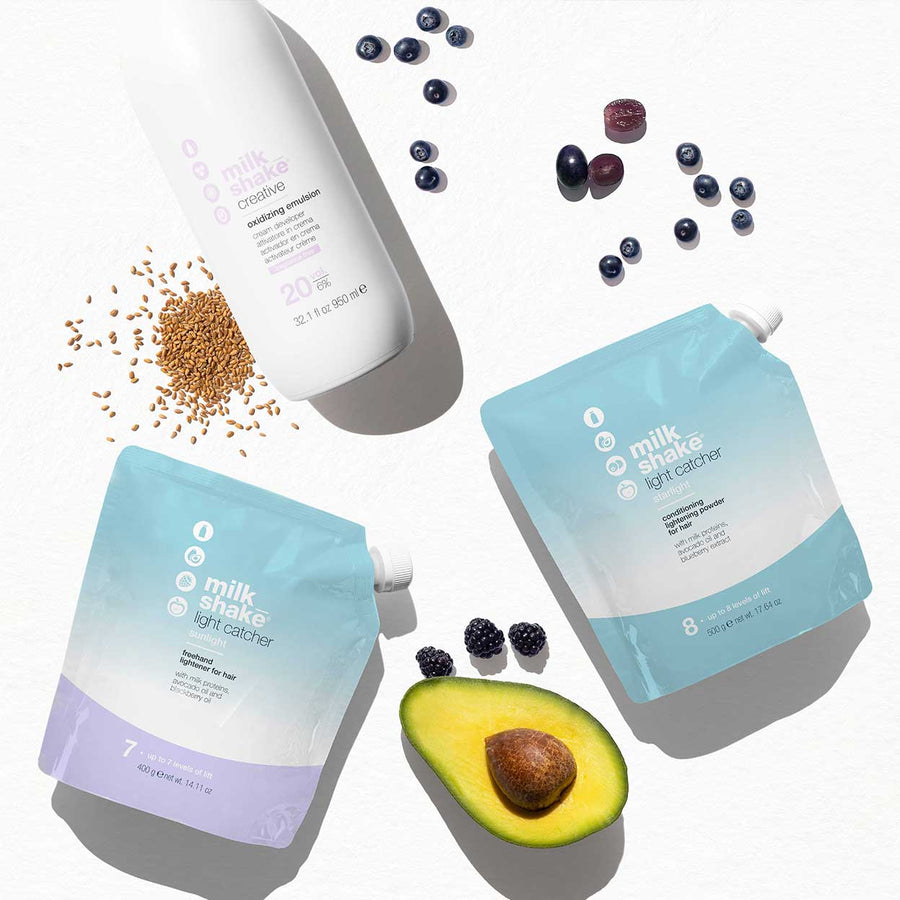 A range of lighteners with high performing next generation formulas. An extraordinary range created to make intense blondes, from the most natural-looking to the most extreme and creative blonde looks.
LEARN MORE

about light catcher spotlight
get innovative color in your salon
Want to experience the innovative milk_shake color lines in your salon?