experience beauty naturally
milk_shake® professional
Passionately committed to nourishing healthy relationships with beauty professionals across North America. We offer a full range of professional hair care products and services designed to celebrate natural beauty.
passion
Beauty pros are at the heart of everything that we do. From our education down to product development, our goal is always to better support our salon professionals. We value the expertise and opinions of our family of stylists and salons, and we make it a priority to listen. In order to provide you with the best possible support, we have partnered with a network of independent distributors across North America to carry our products. Together, we share a passion for supporting our evolving industry.
products
We offer a full range of professional and retail products created to make the salon experience more enjoyable. From hair color and texture services to care and styling solutions for every hair type and texture. We pride ourselves on providing our salons with creative tools to help them stand out. From our deliciously scented hair color to unique conditioning color cocktails, our professional services are designed to delight. milk_shake products are known for their powerful results, iconic fragrances, and indulgent textures.
milk proteins and fruit extracts
We believe that health is the cornerstone of beautiful hair, which is why all our products are crafted with your hair's health in mind.

Milk Protein is one of the most nutrient rich proteins due to its complete amino acid content, contributing to hairs structure and strength. When milk proteins and fruit extracts are infused into your hair, you will notice more shine, manageability, and softness, along with an increase in body.

We source the highest quality natural ingredients to create products that are just as nutritious for your hair as they are fun to experience.
treat your hair
Feeding the hair is just as important as feeding the body. If your client is in need of a sweet milk_shake fix, you can find the ideal care and styling products right here.

From our best-selling leave-in conditioners to our revolutionary brass-busting shampoos, we have a special treat for every hair type and texture.
Superfood for your hair
Designed to create sensorial happiness
Professional quality formulas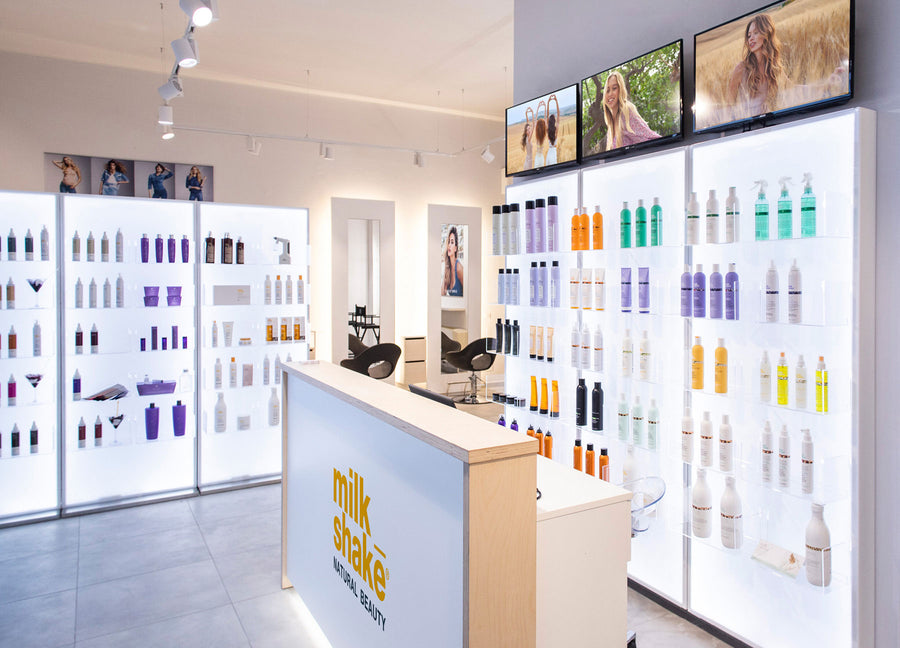 WANT TO OFFER milk_shake® PRODUCTS IN YOUR SALON?
Interested in distributing milk_shake®?
Contact us:
info@z-oneusa.com
973 396 2654