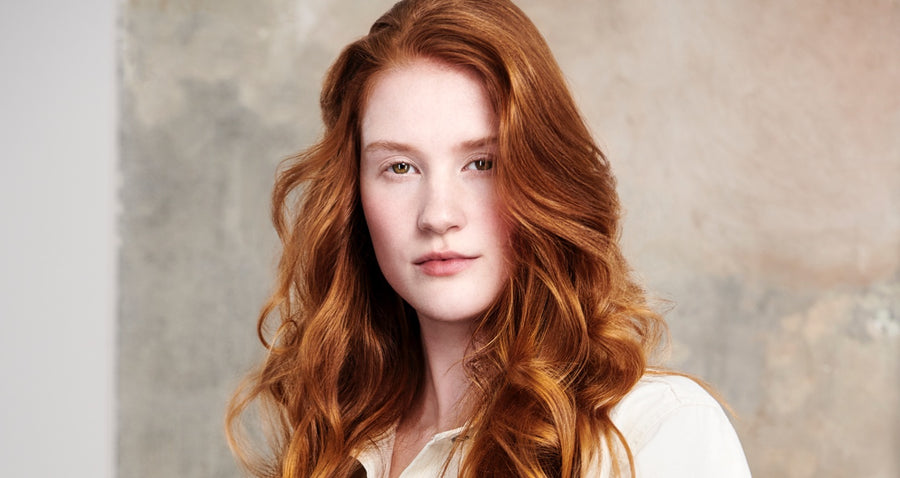 4 Quick Tips for Cutting and Styling Wavy Hair
Helping clients embrace their natural hair texture is practically painless when they have naturally wavy hair. Waves give hair a little something extra, while being slightly less fragile than more tightly coiled curls. As an added bonus, this versatile hair type generally requires the least amount of daily maintenance.
As with all types of curly textures, the number one complaint for wavy hair is frizz and product weigh down. The good news is both of these issues are easily resolved with the right cut and by using milk_shake Lifestyling Amazing Curls & Waves. Read on for our top tips for perfecting wavy hair cuts and styles.
1. Know Your Client's Wants & Texture
First things first, let's take a good long look at your client's texture and curl pattern. Typically, we think of wavy clients as having a Type 2 curl pattern, but as we all know, most textured clients have a mix of 2-3 curl types. Get your clients hair good and wet and see what curl pattern type is the most prevalent.
Before settling on a final style, it's a good idea to see how your client plans to wear their wavy hair.  This will help to determine the overall length of the cut and amount of layers.
In general, the more layers you create, the more waves you will coax out. However, this could be problematic for clients that need to keep their hair back and out of their face. Just because a client can have gorgeous, bouncy waves, doesn't necessarily mean that they should. Just like with any good consolation, it's important to make sure that the style you create will work for the individual client.
2. The Wet vs. Dry Debate
This is a hot-button issue in the curl community. Some stylists swear by cutting curls dry, due to shrinkage. Others would rather lay down their shears for good, than touch a curl that wasn't sopping wet. Where you land on this debate should be at least partially determined by your client's curl texture.
For wavy hair clients, it's generally easier to see the curl pattern on wet hair. You also minimize the risk of damage; on the off chance your shears are less than razor sharp. Keep in mind, however, that no matter how you cut wavy hair it will always look shorter, due to curl retention.
3. Save the "S"
There are a few golden rules when it comes to dealing with textured hair and one of the biggest ones is never, ever, cut into the "S". Most wavy hair curls in a "S" pattern (as opposed to the tighter "z" of kinky, coiled hair) and it's important to pay close attention to where that shape starts and stops.
If you cut into the middle of a wave, you are going to get some funky pieces that just don't lay right. If you cut, too much into the "s"pattern, the overall shape of the cut could be compromised.
4. Wavy Hair Loves Frizz
As a general rule, when styling wavy hair, you want to touch it as little as possible. This will prevent the cuticle from being roughed up, encouraging frizz. Of course, by encouraging a high moisture care routine (complete with a great leave-in conditioner) will make all of the difference in the world.
For a truly simple, one-step approach to preserving gorgeous waves, use Lifestyling Amazing Curls and Waves. This fine-mist spray coats each strand of hair, protecting the to curl and eliminating frizz. What's even better is that this miracle wavy hair product protects color from fading and doesn't weigh hair down. This will keep your client's wavy hair vibrant and bouncy.