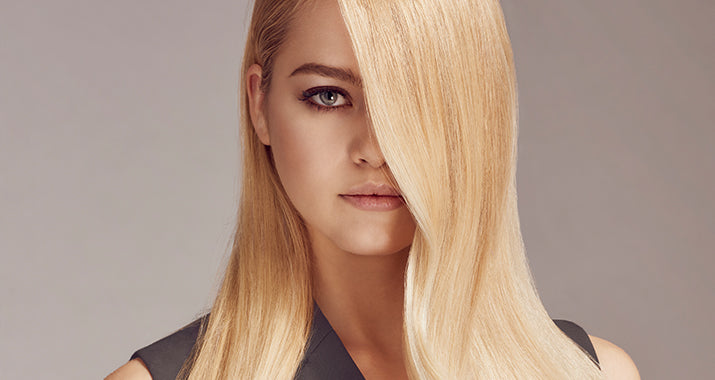 Fix Dry Hair and Split Ends With milk_shake Incredible Oil
Split ends have the amazing power to turn a glossy cut into a dry, drab look in a matter of seconds. And it seems like just about everything can cause them.   First, you've got environmental factors. Hot sun and chlorine are two common summer culprits. Then, you've got unhealthy hair maintenance. Yep, things like flat-ironing, blow-drying, and exposure to harsh chemicals (such as suflates and parabens) can all contribute to those dry, split strands.   Even things as innocent as brushing your hair when it's wet or not detangling thoroughly can cause that crunchy look. And of course there are the internal issues, which can affect every aspect of your appearance. Dietary issues, vitamin deficiencies, and even hormone imbalances can lead to splitting strands.   What if you didn't have to re-do your diet, overhaul your haircare routine,
and
live in a bubble to solve these issues? What if there was a product that worked on every level to
repair, protect, and prevent damage
instead of just acting like a band-aid? If only, right? Not anymore. Welcome home to our heads,
milk_shake 
incredible oil!
What is milk_shake Incredible Oil?
milk_shake Incredible oil
contains a blend of carefully selected, luxurious ingredients. They come at split ends from every angle to restore your hair's former glory.   First, there's the infamous
muru muru butter
. It restores strength and shine to dry hair while forming a protective layer around your hair's cuticle. Then, there's the intoxicating effect of
shea butter
. That's a naturally shine-inducing ingredient that soothes damaged strands while making styling more effortless than ever before. No more wrestling matches!   Of course, split ends are rarely an independent issue. They're more common on strands also plagued by dryness, flaking, breaking, frizz, and brittleness. That's where
argan oil
comes in. This lightweight, detangling, anti-frizz, softness solution makes keeping your style in-line easy (the natural way).   And, of course, we've got to seal the deal—literally. That's why we've added a
high-tech polymer
to the mix that protects your hair fibers, seals split ends, and helps prevent further damage.
Why you'll love milk_shake Incredible Oil
  This multi-action restorative, protective, and style-enhancing product is simple to use. Just add a few spritzes to damp hair before styling for weightless shine and manageability.   It's easy to use and packed with benefits.
milk_shake Incredible oil
helps:
Protect from the damage of flat irons and blow-dryers
Repair split ends
Seal the hair cuticle from damage
Strengthen hair fibers
Prevent breakage
Create softer, smoother strands
Make it easier to de-tangle hair
Increase shine
Combat frizz
Plus, it doesn't leave you with that sticky, flattening, grease-inducing weight that so many otherwise great hair products do. And it wouldn't be incredible if it wasn't universal. It's also ideal for
all hair types
and colors. -- Simplify your life and your styling routine with the one-stop shop that is
milk_shake incredible oil
. Healthier, more moisturized, and more manageable hair is just a few sprays away!   Watch the video on YouTube 
HOW TO repair split ends