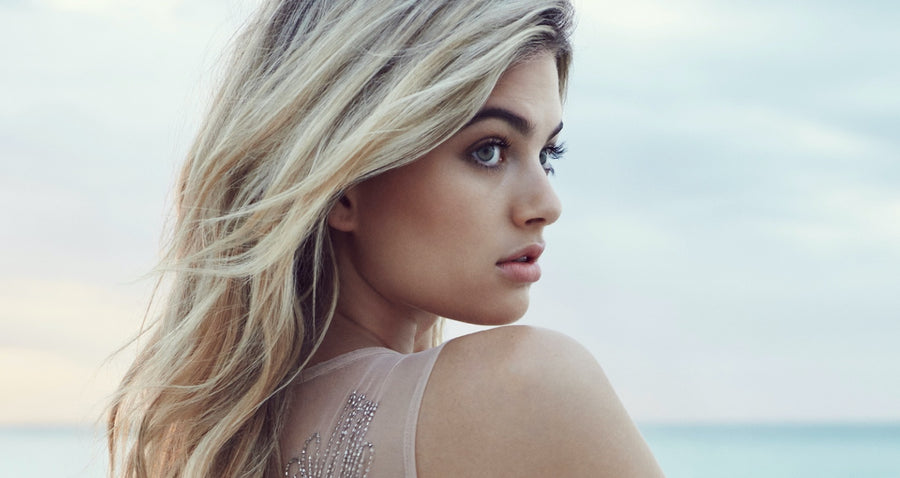 Play it Cool: How to help your blonde clients maintain their color
Selling products to clients can be really awkward, especially after an expensive service. Typically, the result a client wants from a color service requires more time and money than they originally thought. This is certainly true for most blonding clients. It's likely that you've just spent time explaining why natural looking, dimensional blonde requires both high and low lights, or that going from level 4 to level 9 isn't going to happen in one appointment, for under $100. To hit them with "and you're also going to need to buy a whole lot of maintenance products" can feel a little "too much".   Lets' try to keep in mind that we are in the business of achieving and maintaining a specific result for the client's hair. It's a lot like how a marriage counselor's role is not to focus on either partner but to advocate on behalf of the health the relationship. You are basically a relationship counselor for your clients' hair. That's going to require not only talent and skill while your client is in your chair, you will also need to teach them how to take care of it after they leave.  
Recommend the products you believe in
At the end of the day, you and your client have a shared goal: to keep their hair healthy and beautiful. As the trained, trusted expert, your clients look to you to show them how to do that. As long as you are recommending hair care
products that you truly believe in
, and that are the right fit for each client's individual needs, you are not "pushing product". Instead, you are arming your clients with the tools and knowledge they will need to achieve their style goals.   Keeping this philosophy in mind, it may feel more natural to suggest products that you know will help them do that. For example, blonde clients generally want
bright, vibrant color that is brass-free
. We know that toners eventually fade and additional steps are needed after the color service in order to keep the brass at bay. A natural recommendation for this is the milk_shake
Silver Shine line
.  

Offer solutions 
The easiest and most natural way to recommend a product is as a
solution to a stated problem
. Let's say, for example, that your cool blonde client mentions during her service that her hair starts looking a little "brassy" a week or two after her appointments. The next logical step in that conversation is to ask what shampoo she is using and recommend a purple shampoo to combat the brass. She had a problem, you suggested a solution, win-win.   But what if your client doesn't speak up first? How should you approach the topic of
blonde maintenance products
in a way that feels natural and helpful instead of pushy? The answer to that is during the consultation. If you let your clients know the level of care that is required to maintain the results of their color service, they are less likely to feel blindsided by an additional ask. Here's what that conversation could look like:  
Pre-Selling Maintenance Products During the Consultation
(Current Client: level 6 with warm undertones. Thick, wavy hair that is prone to dryness)
You: What are we thinking about doing today? Client: Well, I'm thinking about going lighter. I also want to keep some of my natural color, to keep it natural looking. You: No problem, we can use the balayage technique to create a softer, more natural look.  Here's what I would suggest… [Walk client through process, color swatches, and costs] Does that sound good to you? Client: Yep, that sounds great. Let's do it! You: Ok, great. Now, like I mentioned when we were looking at the swatches, you have some natural warmth in your hair. If I take you lighter, that warmth will come through in about a week or two and it could start to look a little brassy. We could always pre-book you for a toner/gloss if you like or another way to keep that from happening is to use a purple shampoo and conditioner once per week, at home. I see you are already use Color maintainer shampoo & Conditioner, which is great. When using this routine,  you'll want to swap out your Color Maintainer shampoo for the Silver Shine shampoo, once per week.. So, would you rather I get you set up with another appointment in a couple of weeks or would you like to try the Silver Shine at home and see how it goes? Client: You know I think I'll try the shampoo and conditioner at home first and see how that goes. If it looks brassy can I call for another appointment? You: Absolutely, if you like I can check in with you via text too in a couple of weeks, just to see how its' going.
A few things happened in that conversation:
You set the expectation that additional products would need to be purchased in order to maintain the color result.
You gave the client a choice in how they wanted to invest in that maintenance.
You demonstrated your support and commitment to helping them achieve their results.
  Adding retail products to a service isn't just about creating additional revenue for the salon. If done with integrity, selling haircare products is about
educating and supporting your clients
in achieving their goals for healthy, vibrant hair. Perfecting your retailing skills is another way to ensure that you are providing your clients' hair with the best possible care—in the chair and beyond.