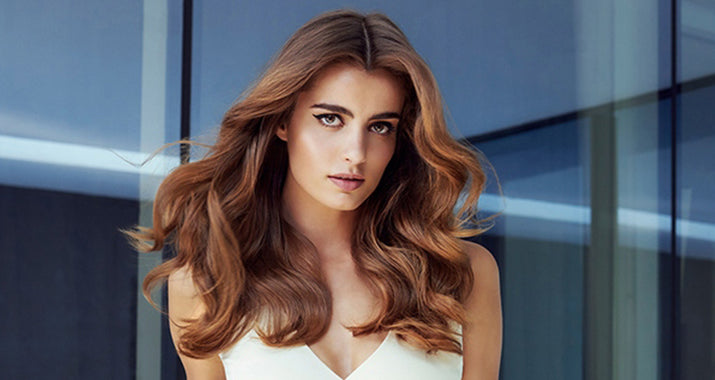 The Best Shampoo And Conditioner – Part 3
We hope you enjoyed the
tips
(Click Here)
 on best shampoo and conditioner that are perfect for color treated, dry hair or hair that needs daily washing. Or best shampoo for blonde hair or fragile and thin hair
(Click Here)
. 
Today we introduce shampoos for specific hair needs. Bring out the volume and curl in your hair, keeping your healthy tresses soft and shiny!  
Best shampoo for the product addict
Typical shampoos cleanse your hair gently and moisturize your hair. That's a good thing: it leaves your hair looking and feeling healthy. But if you use any hair products, from leave-in conditioners to hair sprays and mousses, regular shampoo isn't getting them all out. If your hair starts feeling heavy, lank, and hard to manage after a few styles,
milk shake deep cleansing shampoo
 is just what the hair-doctor ordered. Use it once per week or month in place of your regular shampoo for a creamy-sweet cleaning focused on cleansing product residue from your hair—without stripping your hair of shine-inducing hydration.  
Best shampoo for normal hair and frizz that just won't quit
If your hair has sustained any damage or just needs a little extra softness and shine,
milk shake argan shampoo
 is your solution. Argan oil is famous for its ability to add softness and shine while evicting frizz from your hair, and we've channeled it into a product that blends the moisturizing goodness of milk_shake with the style-saving properties of argan oil. For those with damage, silk and rice proteins work to strengthen and revitalize your hair's natural structure to support it in returning to its natural shape. For superior softness, shine, and strength, compliment your new shampoo with 
milk shake argan oil
.
Best shampoo for curly hair
Curls are great—when they behave. They're fun, flirty, and full of personality—when they behave. When they don't, they can be frizzy, flat, and downright unmanageable. Ever try to brush a wayward curl? Ugh. You shouldn't have to leave your daily 'do up to chance. Your hair's natural shape is bouncy and beautiful, and
milk_shake curl passion shampoo
 will help you bring out the best in it. Say goodbye to fuzzy roots, inconsistent style, and that dreaded halo of frizz. Wave in defined, shiny ringlets courtesy of a proprietary blend of strand-strengthening ingredients and fruity-sweet-scented hydration. To get the most out of curl passion, use it with milkshake's
curl passion mask
—let it sit on your clean, damp hair for 3-5 minutes to let its powerful blend of vitamins, fruity nourishment, and hydrating oils keep your curls looking fresh.  
Best shampoo if your hair is fine and unruly
If even a solid layering treatment doesn't make your hair come alive or some of your strands tend to walk in different directions than you do, we feel your pain. It can be tough to find a product that doesn't weigh down what little life your hair does have. Luckily, we've found a solution.
milk_shake volume solution shampoo
 is specially crafted for fine, flyaway-prone hair. Natural volumizers like vitamin B5 infuse fine hair with lasting body while the tried and true milkshake formulation works to keep your hair looking glossy, shiny, and downright radiant with long-lasting hydration (without the weight). Aloe vera is as good for your hair as it is for your skin, and volume solution is infused with just the right amount to soothe your hair back into its natural shape. For best results, lather up with
milk shake volume solution conditioner
 it's the detangling, gently moisturizing, and wonderfully nourishing cherry-on-top for fine-haired femmes.  
Everyone's hair has its own personality, and keeping it healthy requires knowing its needs We hope this guide has helped you find the milk_shake that hits the spot for your hair!