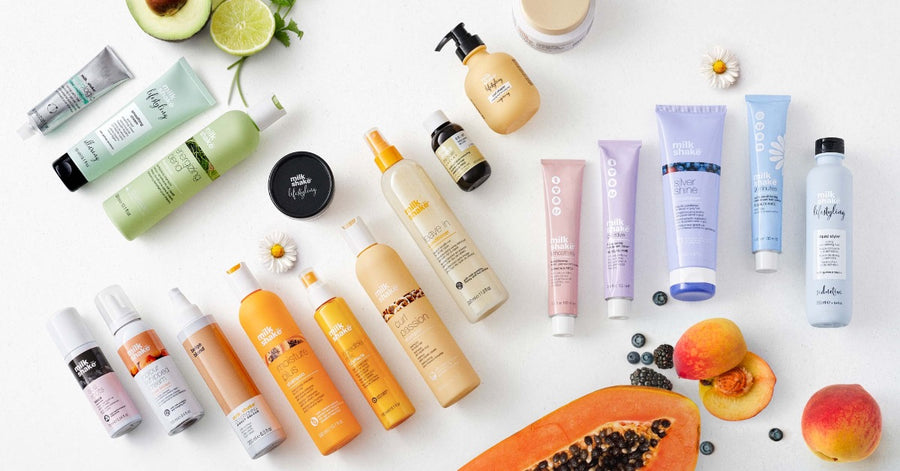 Using Product Sampling to increase your Business
Product sampling is one of the most effective ways to increase retail sales, hands down. Giving your clients the chance to try a product out at home makes it much more likely that they will purchase it in the future. However, this approach can get pricey and that's were sachets come in.
These tiny "micro-samples" are the perfect low-cost way to get new products in the hands of your customers. Here, we will lookat:
1. Why product sampling works
2. How to make the most out of sampling in your salon
3. How milkshake can support your sampling efforts. 
Why Product sampling Works
Reason #1: The experience. Anyone who uses milk_shake products knows that the smell alone is reason enough to want to use them all of the time. That's actually one of the three pillars of the psychology behind product sampling campaigns. Offering clients, a sensorial experience—meaning inviting them to touch and smell the product—is one of the main drivers towards future purchase. Our haircare and styling products were designed to be enjoyable to use, so this strategy works perfectly!
The other two reasons that product sampling is so effective is risk aversion and reciprocity. Risk aversion points to the fact that offering a free product sample invites the client to experience the product at no cost to them. They literally have nothing to lose. There is no obligation for them, so they are more likely to give it a try.
Reciprocity refers to a handy bit of psychology that comes into play when this happens. Human beings are conditioned to a reciprocal response. So, when someone gives you something or does something for you, you likely automatically feel obligated to "give back". It works the same way with sampling.
The bottom line is that product sampling has been shown to increase purchasing both in the immediate and long-term. In fact, it's been shown that 47% of people who try a product for the first time will go on to buy that product.
Make the most out of your sampling
There's two parts to executing an effective product sampling strategy: in-salon and at-home.
During your appointments, you'll want to select products that you can demonstrate with. For whichever products you plan on selling, allow your client to try it. A great method here is the "half-head" styling trick. If you are not familiar it basically means you demonstrate a product and technique on one side of your client's hair and coach them as they style the second. This not only gives them a chance to try the product, it also gives them the confidence to use it on their own. Chances are you will make a sale on the spot.
The second part of a successful sampling campaign happens after the client leaves. If your client has not purchased the products that you used, go ahead and send them home with some samples, to encourage future purchase. If they have purchased the products that you used, include 2 or three samples of related products that you hope  they fall in love with. It's the same approach that you see online, with "recommended products", just in real life.
The key to making a future sale when sending samples home is to follow up. You can follow your own client communication guidelines here but keep it within 48 hours. A quick text, message, or email will not only show how invested you are in their experience but will also remind them about the product. Based on their response, you can either ask for the sale right then and there (and set the product aide for them) or adjust your recommendations for next time.
 milk_shake Sachet Product Samples
We have developed an easy way to get stated with product sampling in your salon. With 126 total sachets and an included display, the milk_shake sachet program keeps your product organized and on-hand in an eye-catching display.

This package includes 6 of each of the following products
:
Incredible Milk, Volume Solution Shampoo, Volume Solution Conditioner, Moisture Plus Shampoo, Moisture Plus Conditioner, Sweet Camomile Shampoo, Sweet Camomile Conditioner, Color Maintainer Shampoo, Color Maintainer Conditioner, Deep Color Maintainer Balm, Energizing Blend Shampoo, Energizing Blend Conditioner, Normalizing Blend Shampoo, Purifying Blend Shampoo, Integrity Nourishing Shampoo, Integrity Nourishing Conditioner, Integrity Intensive Treatment, Active Milk Mask, Active Yogurt Mask, Silver Shine Light Shampoo, Silver Shine Conditioner 
Through our one-of-a-kind scents and amazing results, milk_shakeproducts were made to fall in love with on the first try, making them perfect for sampling programs. Product sampling is a highly effective way to increase your product sales and sachets are a great first step.