explore the possibilities of toning.
No two blondes are alike, and neither are the tools used to create them.
To provide you with
every possible creative outlet
, we've created Light Catcher
Fast Toning
—a collection of
rapid-processing direct colors
designed to expand your color palette.
Light Catcher Fast Toning is ideal for:
Providing delicate color tones
Quick processing time
Pre-toning blonde clients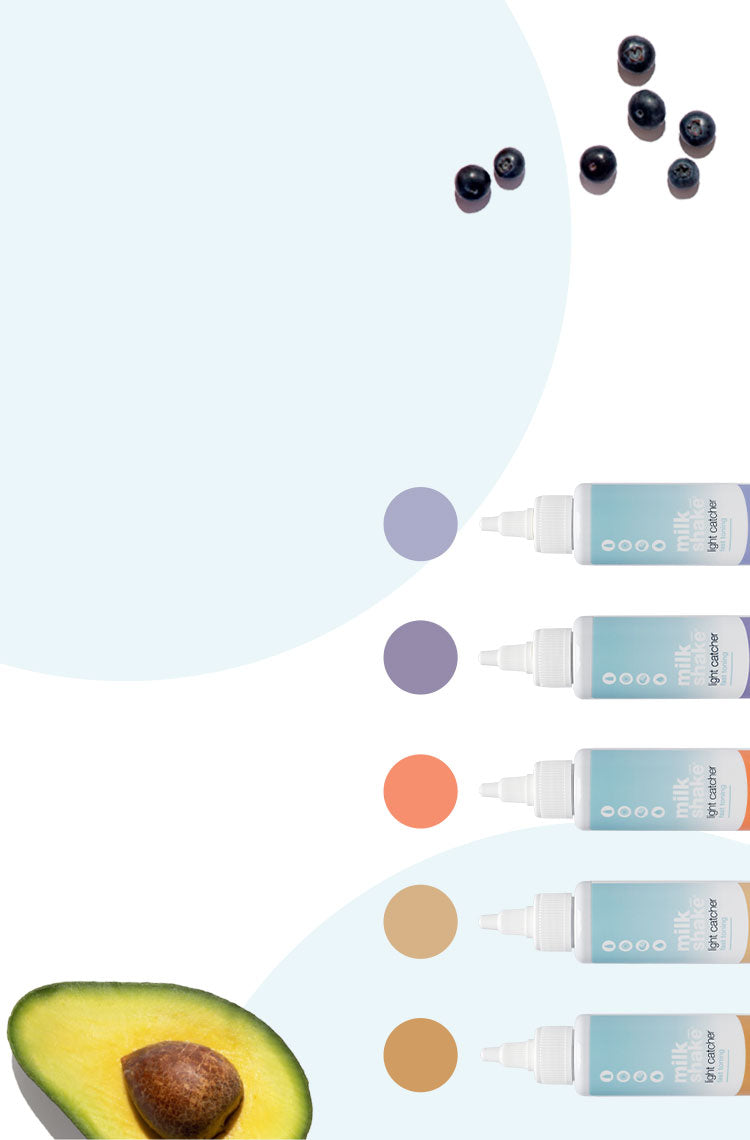 5 in-demand shades.
038 / NGB natural golden moka
008 / NNB natural moka
046 / NCR natural copper red
071 / NVA natural violet ash
017 / NAV natural ash violet
delicate tones, instantly.
milk_shake® light catcher fast toning is a direct pigment that requires no additional oxidizing emulsion. They deliver gorgeous tones in 5 different shades at varying levels of intensity, depending on processing time.


The results last 4-5 washes, allowing you and your client complete flexibility over their final look. Toning products for coloring services on blond or lightened hair. With high quality pigments, that respect the hair's natural structure.


All of the milk_shake® light catcher fast toning products can be mixed together to create customized color although it is important to respect the principles of colorimetry.
fast toning at a glance.
/ Instant, delicate tones
/ No oxidizing emulsion required
/ Effects last 4-5 washes
/ Can be used to pre-tone
/ Ammonia Free
/ Paraben Free
/ SLS/SLES Free

Use: Distribute evenly over clean, damp hair, or over select strands to create the desired target effect. After the processing time, lather and rinse. If necessary, proceed with a conditioning cream.
high quality ingredients for healthy results.
milk_shake® light catcher products are formulated with high quality ingredients, giving incredible touches of light to the hair. Milk proteins and avocado oil are the perfect combination to plump up the hair and protect it.
milk proteins
detangling and conditioning, milk proteins help to avoid the stiffness caused by lightening products, improving the hair's appearance and structure.
avocado oil
avocado oil and its vitamins are a natural restructuring ingredient for the hair, a real beauty elixir that makes the hair shiny and strong.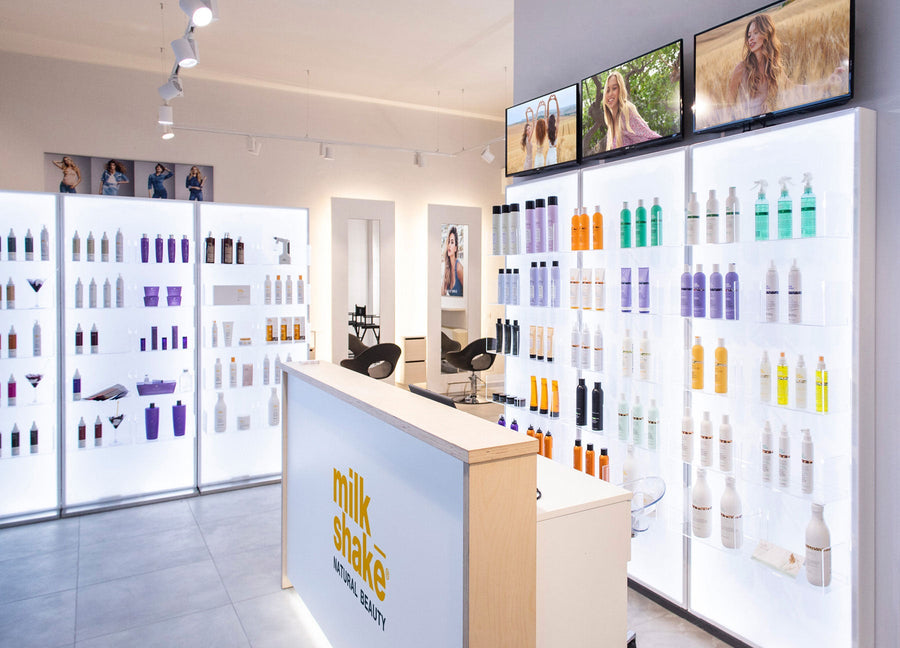 get innovative color in your salon
Want to experience the innovative milk_shake color lines in your salon?